With our European Credit Reports, you know what you're getting into
The payment behavior and finances of your potential business partner are expressed in a credit score. Thanks to this score, you know exactly how high the risk of non-payment is. With Credit Reports, you can prevent non-payment and delivery problems. Optimal risk reduction starts with Credit Reports. 
Benefits of a credit report
Request realtime Credit Report?
Enter your information below and we will contact you immediately!
What do our customers say?
Very good experience! Staff is friendly and takes the time for you. Advice is honest and professional. I would definitely recommend this company!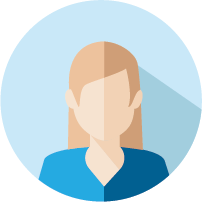 Sending payment reminders was always a tedious job. Thanks to the collection company, I now know what a payment reminder should contain. We even went a step further and automated the sending of payment reminders with the Credit Control Module. Staff is super and always fine communication.
Great! My tenant was in huge rent arrears and did not want to leave my home. An acquaintance recommended the Collection Company. My contact Danny was so good at explaining the procedures. I completely understood. The result is that I have my home back and the back rent has been paid.
A company with passion for service! They quickly analyze what you expect as a business and give good advice. Danny is a topper and has besides knowledge also a sense of humor. Collecting is not fun, but the people make it fun through their personal contact with the customer.
Good and fast result with foreign collection, short lines.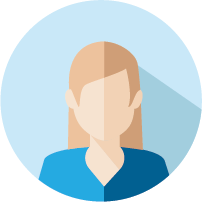 The company TicketSwap recommended this service to me when there were no other options left. To be honest, I didn't expect anything. And yesterday I received a call with happy news – the seller returned my money through the service. Only a few weeks had passed since the application, and the application itself was extremely simple. I love it! I have not seen such a service in France or in Germany, where I lived. Five stars out of five:)
You are neatly helped. In my case it was a low amount (36 euros) but still they take their time and do their best to help you. Definitely a must!
Nice and knowledgeable people. Had two issues in Germany that just wouldn't work out. Solved them both with their help. Without a lawsuit!
Fantastic experience. Prompt and professional guidance, understanding of the case and the debtor paid almost immediately after I called in the collection company. Next time I won't go after unpaid bills myself and will call in the collection company directly!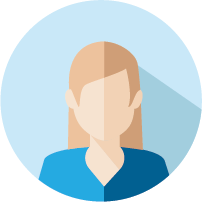 Super good company! But especially the quick action of Danny de Jong. I also felt very serious by him. His communication was good and clear, but also fast and he went right to work!!! Also the settlement was done very correctly by him.
Very satisfied! Knowledgeable when the customer does not want to pay your invoice. As a result, the desired result is achieved quickly. I really like their No Cure No Pay formula.
Act quickly, take all the worry out of it and communicate well about the status of current files. In short, a very satisfied customer!
King Ping Bedrijfsimperialen b.v.
Construction
Great service! My case was handled in no time, and I was kept well informed of the status of my case. I will definitely come back here again!
Very professional, clear, helpful and friendly! Pleasant experience/collaboration. Definitely recommend!
At first I was afraid that it would not succeed in collecting foreign receivables. But I must say that I was positively surprised! The Collection Company has been able to process quite a few overdue payments for us both in Belgium and the Netherlands. We are very satisfied!
Great!!! I was incredibly well supported and included in the entire process! In the end, the case was completed successfully, highly recommended!
They started immediately with collecting my money. Whatsmore, through their online portal I could continuously view the status of the case, which I found very pleasant because I knew immediately what was happening at all times.
Microcare International B.V.
Wholesale
The procedure took some time, but the end result counts in the end. I am more than satisfied with this!
They act quickly, take all the worry out of it and communicate well about the status of current files. In short, a very satisfied customer!
Very pleasant cooperation. Joost & Wesley helped me well with my case and supported me throughout the process. Good communication. Good result, highly recommended!
I considered them very good. After submitting my claim, the case was picked up quickly. This also resulted in a quick payment. I am very satisfied with how my case was handled and will definitely come back next time.
Schnell, kompetent, entschlossen!
Kampschreur BV Projectstoffering
Wholesale
I submitted a collection request for a difficult invoice. Fortunately, that turned out not to be a problem, because in the end we succeeded in getting paid for this invoice as well, which is absolutely super.
Brothers Transport Company
Transport
We are very pleased, that we have been able to receive our claims so far. And that a lot of work is taken out of our hands in this way. And also without any risk for us. The debtor pays the collection costs and we receive our money. I can recommend the Collection Company to anyone who has outstanding payments!
Excellent! Clear dashboard and good feedback by regular contact person. I did not manage to collect my outstanding invoices in 3 months. I therefore went in search of a no cure no pay collection agency so that I would not lose even more money. The Collection Company managed to collect the entire amount in less than 1 month. We give 5 stars!
Poels-Janssen Logistics B.V.
Logistics
Not expecting it to happen so fast. In fact, I no longer had any hope that my customers would pay. I did not want to run the risk of spending money without being sure that I would see my money again. It's unbelievable that you spend so much time on your own and then you finally call in someone else and suddenly they are able to pay. It is good that these types of collection companies exist. My debtor pays the collection costs and I have received my full outstanding amount.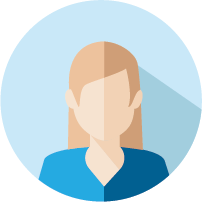 Seizure seems to be a difficult job, but not for the Collection Company. My case seemed hopeless, but by using attachment my claim was finally paid. I am grateful to Wesley and Luka for their excellent help!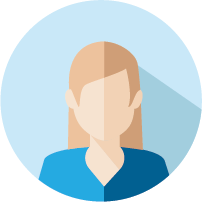 Thanks to payment links my invoices are paid much faster. Also interesting that the module allows you to see on which day you get the most payments. For me, Thursday seems to be the best payment day. Therefore, I now send my payment links every Wednesday. Definitely five stars for this module!
I'm very happy with the service of the Collection Company! My debtor just wouldn't pay, no matter how many reminders I send him. I gave up all hope until I realized that I could let a company collect my debt. Which they did, succesfully! I'm so glad I finally resolved the issue, totally recommended!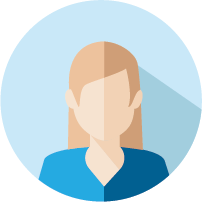 After I terminated the lease, my landlord would not refund the deposit even though I had not made any damage to the property. He would not listen to me no matter what I did. Only after the Collection Company went after the money did he pay. I'm glad it was resolved!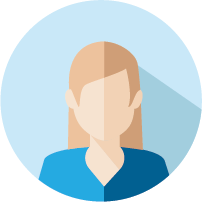 After I sold a furniture set through eBay, the buyer was supposed to transfer the money online. That never happened and there was no further response to my phone call. After the Collection Company went after the buyer, the payment was made immediately. Should I need them again, I will definitely contact the Collection Company again.
I hesitated for a while whether I wanted to take out the module, but after seeing the demo I changed my mind. The DSO reports give me more insight into the payment behavior of my (potential) customers. It helps me to make an informed decision about whether or not to do business with a customer.
It was an unpleasant decision to have to recover the money I had lent to a family member through a collection agency. Nevertheless, I am glad that I did it. I received my money and fortunately the relationship was not damaged.
I have been doing business with US partners for a number of years. A long-running case was finally resolved after the intervention of the Collection Company. It was a large claim, so I am happy to have finally received my money.
Thanks to the Collection Company, we have fewer debtors than ever before. I always try to settle matters with my clients myself first, but if worse comes to worst, The Collection Company always makes time to help me out. We are a perfect match and I would recommend them to everyone!
Graumans Machine Carpenter
Construction
Thanks to the Collection Company, we have fewer debtors than ever before. I always try to settle matters with my clients myself first, but if worse comes to worst, Het Invorderingsbedrijf always makes time to help me out. We are a perfect match and I would recommend them to everyone
As a short lease and rental car company, we deal with numerous debtors. The stakes are often high, because large amounts of money are involved. The Collection Company has been proven to be a solid and strong business partner. We have been working together for several years now and could not be more satisfied. Their proper advice and quick-wittedness have enormously increased our working capital.
It has to be said: I am extremely satisfied with the efforts, passion, and involvement of Het Invorderingsbedrijf!
The Collection Compay has made a very positive impression on us. During the whole collection process, they have provided us with professional and helpful advice. The debt collectors are easy to approach and always make time if needed. Moreover, their business approach is very transparent: digital files containing all necessary reports, letters, and appointments are always up-to-date and therefore easy to track. I believe that every company should create such a digital file for their clients. At Het Invorderingsbedrijf you get a case number, but are never treated as 'just a number'!
Fostair Installation Technology B.V.
To me, reliability is key to any business relationship. I treat my clients with respect, and expect to be treated with respect myself as well. That is the reason why I like working with Het Invorderingsbedrijf. Our department 'credit management' is constantly being updated about the progress of our claims, and therefore, I always know what is going on. If cordially settling a case turns out to be impossible, Het Invorderingsbedrijf always manages to find the most effective collection tool.
L. Schipper, Financial director
OTR Oiltrade
As one of the fastest growing oil wholesalers, I need to focus on my company's orders, distribution, and logistics. We have a divers and very large customer base that deserves my full attention. Hence, my choice for Het Invorderingsbedrijf. They do as promised: they take immediate action and never let a case drag along.
Van Doorn Container Parts B.V.
Het Invorderingsbedrijf: a credit management partner who knows how to communicate. Who provides us with professional advice, who gets a lot done in short periods of time.
As a nationwide service provider, I need to be able to trust my business partners. The arrangements we make with our business partners simply need to be met. I highly appreciate the services of Het Invorderingsbedrijf. They are extremely professional and their online database allows me to track the progress of my cases at all times. That they operate nationwide, is important to me. Acutec represents quality, knowledge, and experience, and so does Het Invorderingsbedrijf. Our partnership has proven to be of great value.
We started doing business with Het Invorderingsbedrijf in 2010. We were looking for a collection agency that was on the one hand able to maintain the valuable relationships we have with our customers, and on the other hand, was able to quickly and effectively recover our debts. Het Invorderingsbedrijf has proven to be the right fit. Both the cordial and legal process is taken care of and I am constanly aware of the progress. I use the Online Cockpit to track the status of my cases. I would highly recommend Het Invorderingsbedrijf to everyone.
Kroon Leveranciers is an online wholesale business with more than 17.000 office supplies. On a daily basis, we deal with hundreds of business customers in both the Netherlands and Belgium. Het Invorderingsbedrijf takes care of our complete administration. In doing so, files are automatically taken care of and I don't have to spend any time on them anymore. Debtors who contact us, I immediately refer to Het Invorderingsbedrijf. Het Invorderingsbedrijf is an extremely tranparant and competent collection agency and I could not be more satisfied.

E. van Vijfeiken, manager
Softmedia Interactive
The collaboration between Het Invorderingsbedrijf and Softmedia has been extremely successful. Whenever we deal with a debtor who fails to pay his due, Het Invorderingsbedrijf takes over. We don't have to worry about it anymore and they always succeed in recovering our debts. Moreover, because of their professional approach, it has never negatively affected the relationships with our clients.
Carpenter De Jong and van Aartrijk
Doing business in construction requires creativity. Het Invorderingsbedrijf has been our partner for legal matters and debt collection for years now. I am extremely satisfied with their fast-paced approach.
Handelen snel, nemen alle zorg uit handen en communiceren goed over de status van lopende dossiers. Kortom, zeer tevreden klant!
Een bedrijf met passie voor dienstverlening! Ze analyseren snel wat je als bedrijf verwacht en geven goed advies. Danny is een topper en heeft naast kennis ook nog gevoel voor humor. Invorderen is niet leuk, maar de mensen maken het leuk door hun persoonlijke contact met de klant.
Our credit management specialists
In 10 years' time, we have become the global market leader in debt collection and credit management. With our innovative 'Riskprotector' platform and its modules, including Credit Reports and the Risk Manager, we offer you as a company the protection you need. 
Are you curious about our possibilities in the area of Credit Management and Order to Cash solutions or do you have questions about a Credit Report? Our specialists will be happy to answer them directly.
Request Credit Report?
Enter your information below and we will contact you immediately!
Want to purchase a Credit Report?
Meet our specialized legal team