Read the experiences of our customers
Outstanding experience! The staff is friendly and takes the time for you. Advice is honest and professional. I would definitely recommend this company.
Good and fast result with the foreign collection.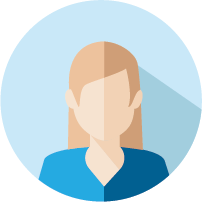 The company TicketSwap recommended this service to me when there were no other options left. To be honest, I didn't expect anything. And Yesterday I received a call with happy news – the seller returned my money through the service. Only a few weeks had passed since the application, and it was straightforward. I love it! I have not seen such a service in France or Germany, where I lived. Five stars out of five 🙂
Nice and knowledgeable people. Had two issues in Germany that just wouldn't work out. Solved them both with their help. Without a lawsuit!
At first, I was afraid that it would not succeed in collecting foreign receivables. But I must say that I was positively surprised! The Collection Company has processed quite a few overdue payments for us both in Belgium and Netherlands. We are delighted!
Fast, competent & determined.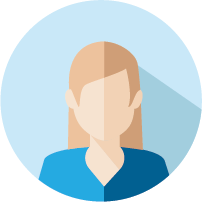 I had a difficult case against my debtor. I had a ticket for an event, but then the event was cancelled due to new covid regulations and my debtor refused to pay me back. After two months of corresponding with my debtor, I decided to start incassoprocedure. My case was handled in no time and it was really no cure no pay. I highly recommend them. Especially Danny was very insightful and helped me solve the case.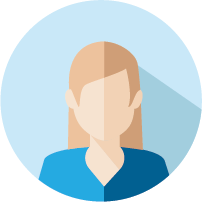 Received quick and helpful service to get my refund back in 2 days from an online vendor who didn't give my refund money since 2 months.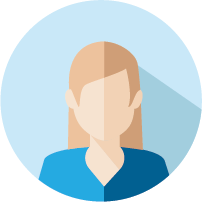 I had not heard from the company for a while after opening my case with them, I thought it may have been to do with the fact I am a UK resident and the company operates in the Netherlands. Eventually, I found an abundance of emails in my junk from incassocenter, and called the contact number provided in an email immediately. Even though I spoke English I was put through to the correct department immediately and minutes after delivered the good news; that my debt had been collected and I would be receiving a cheque with the total amount of monies by the end of the week. A special thank you to your employee Danny de Jon for his persistence and diligence when trying to contact me regarding my case, his efforts are truly appreciated.
Very positivie – they were very communicative, constructive and helpful. I am very happy with the service they provided.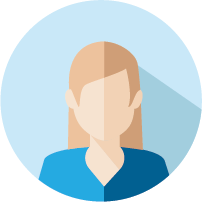 Got money back through this company, after we had to wait a long time for it from the store we had the credit from, didn't expect to get it yet, super nice that it worked out.
Very satisfied with this company. Very good communication and top service.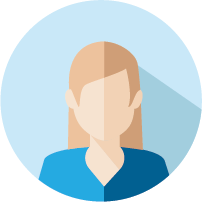 Very positive! Very nice communication and results are successful so far!
Very nice cooperation, I felt heard as a customer and would definitely come back.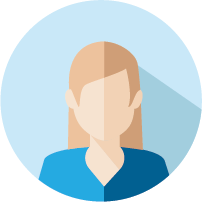 We rent technical suction installations. One of our customers stopped paying the rental installments. What turned out? The rented installation turned out to have been closed months ago at the customer (they said).
Collection company has collected all rent arrears for us and also full compensation for replacing the installation. We are therefore cost neutral.
Active thinking, various options that you can choose as a customer and, above all, a huge commitment make them our permanent collection partner. Better than a lawyer.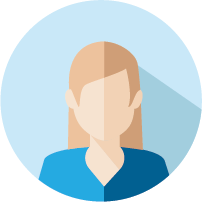 Andrea van der Leemputten
Helped me collect a salary. Got 50% extra on top of my salary, according to their lawyer my ex employer had to pay that. No costs for collection because no cure no pay arrangement.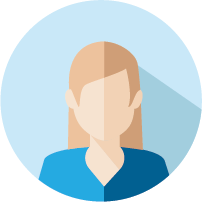 We book trips to Palma de Mallorca, among others. At the request of a charitable foundation, we filled three weeks. A week before the trip was to start, nothing had been paid in advance. In consultation with a lawyer from the Collection Company, we dissolved the agreement and were then able to claim all damage, including the vacancy because it was low season. The foundation has made a payment proposal and I have accepted it. If you want agreements to be fulfilled, you have to go to this collection agency! Fast follow-up indeed. Tina
Never done this before but…..
The campsite reimbursed me to the last penny.
House rented, but the deposit settled. This collection agency has put a stop to this in an expert manner.
No half work, but just keep going. It cost me nothing (so no cure no pay) because the campsite also paid the collection costs to them. Honest collection agency and better than a lawyer (and cheaper too). All's fine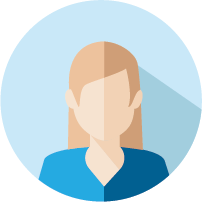 In a nasty and ugly situation with my former landlord (he did not return part of the deposit) it was very nice to get support from these professionals. After I reported the case, action was taken immediately!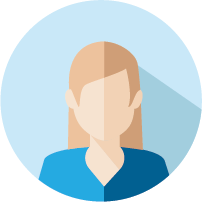 As the owner of a start-up organization I hoped never to have to come into contact with a collection agency, when one of our debtors systematically refused to pay, unfortunately I had no other option.
Thanks to the firm action of Collection Company and a quick legal procedure, I still got my money back, including a large part of all costs incurred!
I can recommend them to everyone!
We took care of a collection for a house that we rent out in the Netherlands, because we live in Spain ourselves, we cannot manage that properly. Unfortunately, there was one defaulter who turned out to be quite persistent. With the help of the Collection Company, the entire rent arrears have been paid to us directly. Paid a small commission for the service but it was more than worth it.
After 5 months of sending reminders and reminders myself, I have decided to outsource my company's unpaid invoice to the collection company! After only 1 demand from them, my customer finally paid. A lesson for me to outsource unpaid invoices more quickly to defaulters in the future.
I am happy to write a five-star review for the Collection Company. As a transport company, we went looking for a specialist for defaulters at home and abroad. The choice was quickly made for a pleasant intake. The conditions are clear and they processed our claims the same day. And the best thing: the collection was paid in full within a few days. I didn't know it would be so easy, so I recommend this collection party to everyone.
Wow! They brought in 13 months rent arrears for me.
NO CURE NO PAY I didn't have any costs!
Today I got a call from Stijn (nice account manager) that everything was in.
I can touch all the landlords doing business with them. What I particularly liked:
– Clear online portal
– My claim was processed the same day
– Easily accessible by phone
– Craft service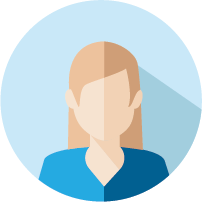 Lawsuit went super fast, now the payment. Found the help at the hearing expert (whole discussion with the other party about the collection costs) and the judge ordered the collection costs against the defaulter.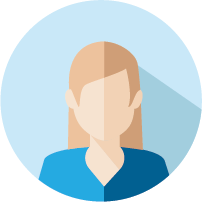 Very happy with the help I received. My landlord refused to refund my security deposit for no reason. The collection Company took over all communication, so that I was no longer stressed, and it cost me nothing (no cure no pay). My landlord transferred the money on the last day, so that he did not have to pay any extra collection costs. He didn't take me seriously, they did 🙂
I have been well briefed and informed in advance and in between, and recommend this agency.
Sometimes cheap turns out to be expensive. I also found that out after ordering a TV. I did not get the money back myself. Handing over the collection went like a rocket! I was surprised that it came in through no cure no pay. Danny in particular had a good mentality. He just handled them well. I'll definitely come back next time.
Fast and customer-friendly service. The debtor had paid within a week after the first demand.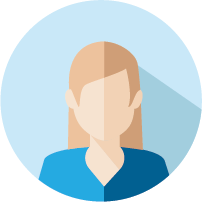 After months of talking back and forth without an agreement with my debtor, with the help of this collection company, it was resolved within a week, even days! super fast and very nice people to work with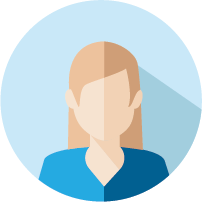 As a matter of principle, I didn't leave it at that. I hadn't thought of hiring a collection agency at first, but I signed up anyway because of all the glowing stories about this collection agency. And with success. What do you think? After just one summons I had my entire deposit back. It looks like a legal oracle! Super happy and can recommend everyone to place an assignment on a no cure no pay basis with this supplier of custom collection processes.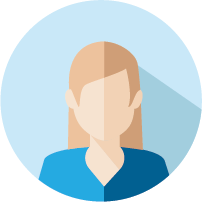 Only 1 letter was needed! After my order at a webshop I did not receive my money back with a return. I had to expend endless effort to get customer service to refund it. That turned out not to be necessary at all. These gentlemen managed to do it with 1 letter. How they do it I don't know, but apparently these strange eyes are quite forceful! Exactly what you need to look for when it comes to receivables!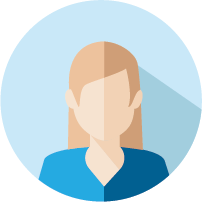 Very clear and friendly. Helpful with entering data into the computer.
It is easy to get in contact with them, and the staff is very helpful. They create an online file that can be looked into 24/7, which is very useful if you want to check the status of your case. Overall a great service and I would recommend them.
Collection company, was the light in the darkness for me. Super helped. Collection company took care of it. Finally got my money back. No cure no pay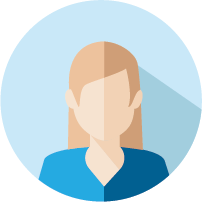 Deposit is finally back! My landlord had still not paid the deposit back after 2 months. When I asked for it I was blocked. Now I was able to submit my claim to this collection agency super easily and they collected my deposit after 13 days. After that, I was also contacted for a solution. My compliments on the thinking along and the help! Thank you Danny!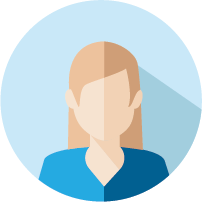 Resistance after 8 years! You can't make it up, but it happened in my file. I have the contact and updates once in a while ideal. They advised me well and even arranged for the opposition to be declared inadmissible. Now the claim is also slowly coming in due to a wage garnishment. Highly recommended! Luke, thanks for the help!
A while ago I ordered a smartwatch. It didn't meet my needs so I returned it. Since then I have not heard from the company and have not received my money back. Then you came as a savior and helped me a lot with getting the money back. Better yet, I didn't have to do anything myself. Because of the nice contact moments and solving my case you deserve a big 5 stars! Thank you very much for everything!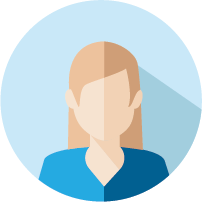 The customer has paid within the set period, you don't have to pay for friendliness at this company.
I received very good guidance from this company, had to take all kinds of steps and with the help of an employee this is very good luck, I was able to take all the time.
Money lent to an acquaintance. The loan had to be claimed first. I was also unsure of my debtor's address. After constantly chasing after it, I was fed up. I called in the collection agency and thanks to the strategic route they had devised for me, it was paid in one go! I can't believe my luck. This is a collection agency that does what it promises: collect!
Fast and good service. We first looked for information and were soon contacted by an employee of this company. They explained to us how they work and how they handle it financially and immediately asked what kind of business we were dealing with. They handled everything quickly for us and our problems with the other party. I am very pleased with how things turned out and would definitely recommend them.
I have filed a collection against one of the largest furniture stores (I will not name it).
It is unbelievable that large companies simply refuse to pay. Fortunately, you don't have to take that.
Shortly after the case was started, I saw the amount appearing in my bank account.
I'm glad I took the step.
Thank you Danny and your team.
I was at my wits end when the landlord had unlawfully settled the remainder of my deposit. Search the internet for a specialist and guess what? Received everything within 10 days. It cost me absolutely nothing and only yielded. My headaches are gone!
Good contact and super customer friendly.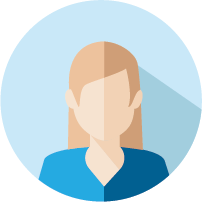 In the beginning it was a bit confusing because of the many email traffic, but that also has to do with my disability. I was kept well informed and with the little information I could give about the site and the debtor, they still managed to recover my money.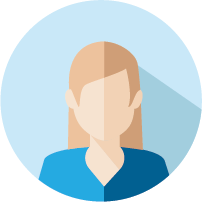 An absolute must! On behalf of our Association of Owners – for which I manage – I have offered a large number of unpaid monthly contributions for collection. All amounts were paid within a few days! If you are looking for a collection party that really delivers, then I can recommend this collection agency.
– NO CURE NO PAY;
– Clear conditions;
– Knowledge of VVEs;
– Convenient portal;
– Active follow-up.
Free debt collection advice.
Friendly help from a smart lawyer.
Obtained information about a particular case.
On that basis decided not to take any action.
You benefit more from honest advice than from a lawyer who just starts everything.
Definitely come back when I have some again.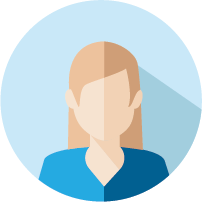 My experience with this company is very positive. Very attentive, friendly and knowledgeable staff. Very customer friendly. You get the feeling that your business, no matter how small, matters. And that we are really committed to solving it. That also worked. I advise anyone who has problems with companies or webshops to contact this collection company.
Didn't expect it to go fast. Unbelievable that you are busy for ages and then you finally hire someone else and then they can suddenly pay. It's good that these types of collection companies exist.
It is rare to see a seizure of an airplane. But we succeeded! There is a specific law that governs how a foreign plane can be seized. Because of the seizure, the plane is now not allowed to take to the air as long as the seizure is on it.
Why 40.000 customers have gone before you
Meet our specialized legal team