Are you doing business in Croatia and is your customer not paying the invoice? Or has someone in Croatia caused damage that needs to be compensated? A debtor abroad who refuses to pay can cause major problems for your company or organization. All of a sudden you'll have to deal with different customs, divergent laws and regulations, and an unfamiliar language.
Collection Company specializes in international debt collection and has extensive experience in collecting the most complex claims across borders, including in Croatia. In addition, we have our own specialists in international debt collection and work with local experts, bailiffs, and lawyers in Croatia. Together, with them we can ensure that we can collect your outstanding invoice in Croatia.
Submit your invoice before 4:00 p.m. and we'll start today!
Specialized in Croatian debt collection
Do you have a debtor in Croatia who refuses to pay an invoice? Suddenly, you'll have to deal with a different trade culture and must familiarize yourself with the Croatian legal system. That is probably not something you don't want to spend your time and energy on.
Fortunately, the international debt collection specialists at Collection Company know exactly how to recover your unpaid invoice. We have an extensive network of local lawyers, bailiffs, and international debt collection specialists. They are well-versed in the laws and regulations regarding debt collection, ensuring that your invoice is collected quickly and efficiently.
Curious about the success rate of your claim? Request a free and non-binding consultation now.
Why choose Collection Company for your debt recovery in Croatia?
Submit your claim immediately
Are you dealing with a Croatian defaulter? Fill in your details and one of our international debt collection specialists will contact you to discuss your case.
How does debt collection in Croatia work?
In Croatia the debt collection process can generally be divided into an amicable phase and a judicial procedure. During the amicable debt collection (also known as extrajudicial or out-of-court debt collection), we attempt to collect your claim without starting a legal procedure.
If that is not successful, we can engage lawyers and bailiffs to collect the money you are entitled to through the courts.
Below, we explain how both extrajudicial and judicial debt collection procedures are regulated in Croatia.
Extrajudicial debt collection in Croatia
Since legal procedures can take a long time, we always try to collect your claim through an amicable debt collection process first. We send your debtor a reminder and if we don't receive a response, we gradually increase the pressure. We not only send letters but also try to contact your debtor by phone.
In total, we contact your debtor 16 times within three weeks, urging them to pay. We explain the consequences if they don't pay (increasing debt collection costs and legal proceedings). Most debtors pay during this phase.
Judicial debt collection in Croatia
Is the debtor still not paying? In some cases a debtor simply refuses to pay. In such cases legal proceedings can be initiated to enforce payment.
In Croatia the legal system makes it possible to obtain a payment order through a notary (javni bilježnik). The notary is authorized to issue a notarial payment order based on an invoice that meets the legal requirements (or another authentic document).
The notary will review the submitted invoice, and if they deem the claim to be valid, they will issue a payment order. This is an official document with an executive title.
The payment order is delivered to both you as the creditor and your debtor. This obliges the debtor to settle the outstanding debt (including notary and collection costs) within 8 days.
If the debtor disagrees with the claim, they can object to the decision within these 8 days. This appeal must be submitted to the notary who issued the payment order. The notary will then refer the case to a court.
If the debtor does not object to the payment order, a Croatian bailiff can seize assets from your debtor once the 8 days have passed.
If the debtor objects to the payment order, a regular judicial procedure will follow in the Croatian court. Both parties can submit evidence, and the judge will examine the evidence.
A hearing will then be scheduled, allowing both the creditor and the debtor to substantiate their views. The judge will then determine whether the claim is awarded or not. If the judge awards the claim, the judgment can be enforced by a bailiff.
The enforcement procedure (ovrhu) in Croatia
If the debtor has not paid and has not filed an objection within 8 days of receiving the payment order, or if the judge has awarded your claim but the debt is still unpaid, we will request the notary to submit the case to the Financial Bureau (Financijska agencija, FINE). This authority can seize all bank accounts in the debtor's name. If there is sufficient funds in your debtor's account, the Financial Bureau will deduct the amount owed from the bank account and pay it to you as the creditor.
If there is not enough funds in the account, the accounts will be frozen. The bank accounts will remain frozen until the debt is repaid. If your debtor has no money or income, then a bailiff (ovrhovoditelj) can seize assets such as movable and immovable property.
European Payment Order (EPO)
For debt recovery in Croatia, it is not always necessary to settle the matter through the legal system in the country. Croatia is a member of the European Union (EU), which means that undisputed claims can often be collected through a European Payment Order (EPO). This is a European procedure that allows non-contested claims to be made enforceable without the need for a legal procedure in the country of your debtor.
For this, we need to submit a number of standard forms to the court in your country. The judge can then issue a European Payment Order, which is instantly enforceable without the intervention of the judge in the country where the payment order needs to be executed.
Once the judge has issued a European Payment Order, your debtor has 30 days to contest the claim. If they do not respond within this period, the order becomes final. The bailiff in Croatia can then execute the order.
Want to know if you can use a European Payment Order? Our international debt collection experts can review your case and determine if your claim qualifies for a European Payment Order.
European Small Claims Procedure
If you have a claim of €5,000 or less in Croatia, it is also possible to follow the European Small Claims Procedure (ESCP). This is an expedited procedure that is conducted online.
We will file your claim with the court in your country, which will inform your debtor in Croatia. Your debtor then has the opportunity to challenge the claim. A procedure follows that is similar to a regular lawsuit, with the main difference being that all documents are submitted digitally and the hearings are conducted via video calls.
Ultimately, the judge in your country will make a ruling. This ruling is valid in all EU countries, except for Denmark.
How does the debt collection process work in Croatia?
First, we will send your debtor a payment reminder. If your debtor does not respond to this, we will increase the pressure by sending multiple reminders and making phone contact.
If your debtor still refuses to pay after this amicable phase, we will request a notary to issue a payment order based on the invoice. Your debtor then has 8 days to file an appeal or pay the bill.
If your debtor still doesn't pay, we can request the Financial Bureau (FINE) to seize your debtor's bank accounts. If there is not enough money in the account, the bank account will be blocked. If necessary, we can have a bailiff seize other assets of your debtor.
Cost of debt collection in Croatia
If we collect a debt in Croatia for you, we will try to recover the incurred costs as much as possible from your debtor. If the judge rules in your favor, they usually allocate the debt collection costs, legal costs, and (part of) the costs of legal assistance to the losing party (but not always). Additionally, you can claim interest for the period you had to wait for your money.
To prevent the debtor from hiding or selling assets during the judicial collection process, we can request the judge to take several measures. The court may:
Prohibit your debtor from moving

movable property

Entrust money or securities of your debtor to

a notary

for safekeeping

Prohibit the sale of real estate

and register this prohibition with the land registry

Instruct the bank to make it impossible to

withdraw money
One of the strongest ways of convincing your debtor to pay is a bankruptcy petition. If your debtor is unable to meet their payment obligations for more than 60 days, we can file for bankruptcy on your behalf as a creditor. To do this, we need to submit a bankruptcy petition to the Commercial Court (Trgovački Sud).
A bankruptcy petition works as a way to put pressure on your debtor. If they are declared bankrupt, they will lose their business and/or all their assets. Once your debtor has settled the outstanding debt, we can withdraw the bankruptcy petition.
The judge will review the bankruptcy petition and declare bankruptcy if the request is justified. The judge will appoint a trustee to distribute the bankrupt estate among the creditors. If there are many creditors, the judge may also establish a creditors' committee.
When distributing the bankrupt estate, certain parties have priority. Creditors are divided into two groups: creditors with a higher priority and creditors with a lower priority.
Higher priority
Former and current employees with outstanding claims (unpaid wages)

All other creditors except those with lower priority (e.g., tax debts, arrears, mortgages, etc.)
Lower priority
Claims regarding interest on the debt

Claims regarding costs incurred by creditors during the bankruptcy petition

Fines

Claims regarding repayment of a loan taken to replace the capital of a member of the enterprise
Advice on your case?
Complete the form and we will contact you immediately!
Areas of debt collection in Croatia
At Collection Company, we assist creditors with various types of claims abroad. This often involves business clients who fail to pay, but sometimes also includes rental disputes, payment conflicts regarding a purchase, or a damage claim in Croatia.
We can help you, among other things, if you are dealing with non-payment within the following jurisdictions:
Construction law

Rental and leasing

Buying and selling

Labor law

Agency agreement

Transport

Damages and wrongful acts
We work directly for clients as well as intermediaries (such as law firms and accounting firms).
How else can we assist you in Croatia?
Advice on drafting

contracts and terms
Credit information

on Croatian companies

Disputes with trustees, for example regarding

retention of title

and right of lie

Mediation in reaching

private settlements

(such as settlements)
Submit your debt collection case in Croatia
Submit your claim directly to us via the debt collection registration form. Do you prefer to first consult with one of our debt collection specialists? Leave your details or call us at 070 – 762 0330.
Free advice on debt collection in Croatia?
Submit your personal information and plan your free consult.
FAQ: Frequently Asked Questions about debt collection in Croatia
FAQ: What do we need for a debt collection in Croatia?
If you transfer your claim in Croatia to us, it is important to share some documents to substantiate your claim. Don't have these papers? That's not a problem either. In that case we will figure out how we can proof your claim.
The documents we would like to receive from you are:
(Copies of) agreements, email messages, fax confirmations, etc.

A summary of what has been agreed upon

(Copies of) sent invoices

(Copies of) sent reminders

Your general terms and conditions (digital or on paper)

Proof of delivery
FAQ: What is the statute of limitations for claims in Croatia?
In Croatia, there is a statute of limitations of 5 years for general claims and a statute of limitations of 3 years for commercial claims. For a judicial collection your claim must be filed before that time.
FAQ: Can you check the creditworthiness of a Croatian customer?
Collection Company can prepare a European Credit Report for you. This way, you get an insight into the financial situation and payment behavior of your (potential) customer. This allows you to limit the risks of international business.
FAQ: Do I need a lawyer in Croatia?
In Croatia, it is not required to be represented by a lawyer in debt collection cases. However, depending on the complexity of the claim, we can engage a local lawyer if your case requires it.
FAQ: Why not hire a collection agency in Croatia?
If you transfer your claim to Collection Company, your collection case will be handled by the best lawyers and bailiffs in Croatia. However, you will communicate with our own English-speaking international debt collection specialist. Therefore, you won't have to deal with a language barrier or contact local experts or fill out Croatian paperwork yourself. We take care of that for you.
Why 40.000 customers tried our services
Meet our specialized legal team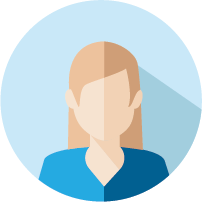 Very happy with the help I received. My landlord refused to refund my security deposit for no reason. The collection Company took over all communication, so that I was no longer stressed, and it cost me nothing (no cure no pay). My landlord transferred the money on the last day, so that he did not have to pay any extra collection costs. He didn't take me seriously, they did 🙂 I have been well briefed and informed in advance and in between, and recommend this agency.