Are you doing business in Hungary and is one of your customers refusing to pay an invoice? Or do you have other unpaid claims in Hungary?
Outstanding debts are always inconvenient, but even more when your debtor is located abroad. How can you recover your money in Hungary? Which authorities can you turn to?
Collection Company specializes in debt collection services in Hungary. We have an extensive network of Hungarian lawyers, legal professionals, and bailiffs. Together with them, we can recover your outstanding claims in Hungary.
Submit your invoice before 4:00 p.m. and we'll start today!
Specialized in debt collection in Hungary
If you are dealing with a defaulter in Hungary, you will quickly encounter numerous difficulties. You are confronted with a different language, a different business culture, and a different legal system. It is very challenging and time-consuming to navigate this system and initiate a debt collection procedure and even more difficult to actually receive your money.
Fortunately, Collection Company can execute these tasks for you. As a specialist in international debt collection, we have an extensive network of lawyers, bailiffs, and other debt collection specialists. They know exactly how the debt collection process in Hungary works. Together with them, we will collect your invoice as quickly and efficiently as possible.
As a client you have one dedicated English speaking contact. This debt recovery specialist coordinates the entire procedure and keeps you informed of the progress. You can also track the progress yourself in our Online Cockpit.
If you have any questions about your claim or would like to discuss the chances of success, request a free consultation. One of our international debt recovery specialists will contact you as soon as possible.
Why choose Collection Company for your Hungarian debt collection?
Submit your claim
Do you have unpaid invoices in Hungary? Submit your details and one of our international debt collection specialists will contact you as soon as possible to discuss your case.
How does debt collection work in Hungary?
The debt collection process (adosságbehajtás) is roughly divided in two phases: through an outw-of-court procedure (non-judicial debt collection) or a lawsuit (judicial debt collection).
Because an extrajudicial process is the quickest and least costly, we typically start with this. If we are unable to collect your claim without involving the courts, we can initiate a judicial procedure with the assistance of our local lawyers and attorneys.
Extrajudicial debt collection (peren kívüli adósságbehajtás)
During the amicable phase, we will contact your debtor. We will send payment reminders, but we will also try to reach your debtor by phone and email.
In total, within a period of three weeks, we contact your debtor 16 times. We gradually increase the pressure. Finally, we'll send a final notice, giving your debtor one last chance to pay the invoice.
We immediately notify your debtor that we will take legal action if the invoice is not paid within the specified timeframe. We also inform your debtor that they are responsible for the legal costs involved with this.
By far most debtors choose to pay during the amicable debt collection process.
If the extrajudicial procedure does not result in payment of the debt, we will take legal action (in consultation with you as the creditor). The course of action depends on the amount of the claim.
Claims under 30 million HUF
For claims under 30 million Hungarian Forint (HUF), there is a special order for payment (fizetési meghagyásos eljárás). The advantage of this procedure is that it can be completed within a few days.
For claims under 3 million HUF, the order for payment procedure is the only option. For claims between 3 million and 30 million HUF, the creditor can choose between a payment order procedure or a regular judicial procedure.
For a payment order procedure, the claim must be submitted to a notary. The notary determines whether the claim is granted. If the notary grants the claim, a payment order is issued. This payment order can be enforced by a bailiff.
Please note that the payment procedure is only possible if both the creditor and debtor reside in Hungary or if they have an office there. If this is not the case, the matter can only be resolved through the court (or through a European payment order, more on that below).
Claims above 30 million HUF
If you or your debtor does not have an address in Hungary or if the claim exceeds 30 million HUF, then we must initiate a legal procedure (jogi eljárást) at the Hungarian court.
For this, we need evidence to support your claim. This could include the purchase agreement, invoices, reminders, statements, and email correspondence with your debtor.
Once the legal procedure has commenced, your debtor has 15 days to contest the claim. If they fail to do so, the claim becomes immediately enforceable. A bailiff can then seize assets from your debtor to collect the outstanding debt.
If your debtor disputes the claim, a lawsuit will follow. The lawsuit begins with a written stage, in which both parties can substantiate their stance with written evidence. Once the judge believes they have received all relevant information, a hearing will be scheduled. Both parties must attend.
After the hearing, the judge will render a decision. The decision will be documented as a judgment. Both parties then have the opportunity to appeal the judge's decision.
Once the judgment becomes final (your debtor does not appeal or the decision is upheld after appeal), the judgment becomes enforceable. This means that a bailiff can proceed with collecting your money.
How much do legal proceedings cost?
The cost of a judicial collection in Hungary depends on the claim. Generally, the court fees (fees paid to the court) amount to between 3 and 6 percent of the total claim. An appeal usually costs 8 percent of the total claim.
In addition, costs are incurred for legal assistance, bailiffs, and collection services. In general, the losing party is responsible for incurred costs of the other party.
European Small Claims Procedure
It is not always necessary to go to court in Hungary to collect your claim. If you live in an EU member state there are various European procedures available to collect claims in foreign countries within the European Union. A good example of this is the European Small Claims Procedure (ESCP).
This procedure is intended for all claims of less than 5000 euros in other EU countries than the one where you reside or where your company is established.
The advantage of this procedure is that we can submit your claim to the court in your country. The judge forwards the claim to your debtor, who then has the opportunity to pay the outstanding amount or challenge the claim.
If they choose to dispute the claim, a digital judicial procedure follows. Both parties can submit evidence, and an online hearing is often held. Ultimately, the judge makes a ruling.
The judgment of the court is enforceable in all EU countries except Denmark (including Hungary).
European Payment Order (EPO)
Hungary is a member of the European Union (EU). This means that in some cases, you can also apply for a European Payment Order if you are dealing with a debtor in Hungary.
For uncontested cross-border claims, it is possible to obtain a European Payment Order. To do this, we need to submit the designated standard forms to the court in your country. The judge will review the case and issue a European Payment Order (EPO). Your debtor then has 30 days to object.
If no objection is made, the EPO is immediately enforceable without the involvement of a Hungarian court. A Hungarian bailiff can enforce the European Payment Order by seizing assets from your debtor.
As mentioned, a European Payment Order is only issued for claims that are not contested by the debtor. Our international debt collection specialists can advise you whether your claim qualifies for a European Payment Order.
What does a debt collection procedure in Hungary look like?
The debt recovery process starts with sending a payment reminder. This reminder is important because it provides written proof that you have requested payment. Afterwards, we will contact your debtor 16 times within a period of three weeks if necessary.
If the debtor still does not pay, we will send a last reminder. This is the final notice we send before initiating legal proceedings. In the final reminder, we make it clear to your debtor that they are responsible for the costs of a legal procedure.
If payment is still not made, we will (in consultation with you as the creditor) take actual legal action. Once we have a judgment from the Hungarian court or a European Payment Order, we can have a bailiff execute the judgment.
Interim measures in Hungary
At the request of the debtor, the court can take certain protective measures. For this, the creditor must demonstrate that these interim measures are necessary. The court decides within 8 days whether or not to grant these interim measures. The protective measures may include provisional attachment of real estate or freezing of bank accounts.
Enforcement procedures in Hungary
Once we have obtained a judgment from the court, a payment order from the notary, or a European Payment Order in hand, we can have it executed by a bailiff.
Your debtor will be given one last chance to voluntarily pay the debt (including all costs incurred during the procedure). If that does not happen, the bailiff can seize assets from your defaulter.
In Hungary, the bailiff (végrehajtó) can compel the bank to deduct money from your defaulter's account. If there is not enough money in the account, it can be frozen until the debt is fully paid off.
Income can also be garnished. A maximum of 33 percent (and in exceptional cases 50 percent) of the income can be seized.
The bailiff can also seize real estate, vehicles, and other assets.
Filing for bankruptcy in Hungary
If the debtor does not pay because they claim they are unable to do so, you have the right to file for their bankruptcy. Filing for bankruptcy is a highly effective way to put pressure on your debtor. When a company is declared bankrupt, it must close, and when an individual is declared bankrupt, they lose all their assets. Therefore, many debtors ultimately decide to pay the amount owed when a bankruptcy application is filed.
In Hungary, it is possible to apply for the bankruptcy of your debtor if you have a written agreement and your debtor fails to fulfill their payment obligations. A bankruptcy application is only possible if the outstanding debt is higher than 200,000 HUF.
Once the court receives the bankruptcy application, your debtor has 120 days to pay off the debt or reach a payment agreement with the creditor.
If your debtor proves unable to pay the debt or reach an agreement, the court will declare bankruptcy. A trustee is appointed to assess the financial situation of your debtor. The court then determines how and in what order the creditors will be compensated from the bankrupt estate.
Advice about your case?
Want to consult with an international debt recovery specialist? Submit your details and we will get in touch with you as soon as possible.
Legal areas of debt collection in Hungary
We conduct debt collection in Hungary within various legal jurisdictions. We recover claims from business clients who refuse to pay, but we also mediate in rental or purchase disputes and collect damage claims.
We can be of service in claims within the following legal jurisdictions:
Construction law

Rental and leasing

Buying and selling

Labor law

Agency agreement

Transport

Damages and wrongful acts
We work directly for clients, as well as for intermediaries such as law firms and accounting firms.
How can we assist you further?
Reliable advice

on contracts and terms

Credit information

on companies in Hungary

Disputes regarding

retention of title

and

right of reclamation
Mediation

in reaching private agreements and settlements
Submit your debt collection case in Hungary
Free advice on debt collection in Hungary?
Submit your personal information and plan your free consult.
FAQ: Frequently Asked Questions about debt collection in Hungary
FAQ: What do we need for debt recovery in Hungary?
To ensure a successful debt collection in Hungary, it is important to have a complete file, including contracts, invoices, bank statements with payments, and credit notes.
Do you not have these documents? Then, together with our international collection specialist, we can explore what evidence you do have to support your claim.
If available, we would like to receive the following documents:
A copy of the agreement

Email correspondence confirming the agreement

A fax confirmation

Your summary of what was agreed upon

Invoices

Reminders

A copy of your general terms and conditions

Optionally, proof of delivery
FAQ: Do you need a lawyer for debt collection in Hungary?
In Hungary, it is not legally required to have your interests represented by a lawyer. However, in some cases, it may be wise to seek legal assistance from an attorney. Collection Company works with the best Hungarian lawyers. If your case requires it, we can engage them on your behalf.
FAQ: How long does a debt collection take in Hungary?
A judicial debt collection procedure at the court usually takes between 30 and 120 days if no appeal is filed. However, a request for a payment order at the notary can be processed within a few days.
FAQ: What is the statute of limitations for claims in Hungary?
The general limitation period for claims in Hungary is 5 years. However, there are exceptions to this rule. Contact our debt collection specialist to find out the applicable limitation period for your claim.
FAQ: Why not hire a debt collection agency in Hungary?
When you transfer your claim to Collection Company, your case will have one dedicated contact person who coordinates the debt recovery procedure. This English speaking contact stays in touch with the local debt collection specialists, so you don't have to communicate with the parties in Hungary yourself.
Why 40.000 customers tried our services
Meet our specialized legal team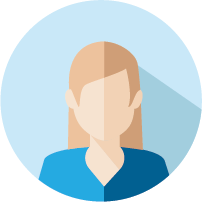 Very happy with the help I received. My landlord refused to refund my security deposit for no reason. The collection Company took over all communication, so that I was no longer stressed, and it cost me nothing (no cure no pay). My landlord transferred the money on the last day, so that he did not have to pay any extra collection costs. He didn't take me seriously, they did 🙂 I have been well briefed and informed in advance and in between, and recommend this agency.