Are you looking for a collection agency in the United States?
Are you being denied payment by a party from the United States (USA)? And you want to get serious about your claim? Together with local debt collection professionals we will do our utmost to collect your claim on the spot. With our commitment you will be well prepared in the land of unlimited possibilities. Read more about our collection method in the United States and discover how we can collect your claim flat in no time
Submit your invoice before 4:00 p.m. and we'll start today!
Years of experience in debt collection United States
Global debt collection means acting at a high level. This requires a reliable network of global debt collection specialists. In recent years, the dedicated team carefully selected by us has proven itself time and again. This has opened the way to debt collection in the United States from the Netherlands. Each year we handle thousands of files in which your customer is domiciled in the United States or to which American law applies.
Step-by-step guide to collect your money in America?
Fill in your personal information and receive your free download.
1. Out-of-court collection United States
The most effective collection process starts with a so-called amicable phase. During this phase, we make contact with your debtor both in writing and by telephone, and we insist on payment. In most cases, payment is also made in full during this phase, including interest and costs. Sometimes this is after a single summons, sometimes after four. If your debtor still does not pay despite our efforts in the extrajudicial phase, then the United States legal collection offers a solution. The process is intensive and in English.
2. Judicial collection United States
America is divided into States. The rules differ per State. So do the rules on when and whether you can start a judicial collection procedure in your case. If this proves possible – we will inform you of this – the procedure will begin with the issuance of a writ of summons in the State where your debtor is located. Your debtor can respond to your claim and the judge will hear both sides. Experience has shown that in most cases your debtor does not react and a default judgment follows.
A conviction (judgment) is enforceable in America. In other words, it can be used to attach your debtor. Typically, assets are seized in the State that issued the judgment. This includes seizures from banks, benefits agencies, the tax authorities and seizures on movable property – such as cars – and immovable property – such as houses. Of course, it is also possible that your debtor has assets in another State. The original judgement must then be prepared for execution in this other State as well. One of our international lawyers for debt collection in the United States will take care of this and, together with the locally authorized bailiff, will handle the execution (seizure). We direct the whole process for you.
Challenges in debt collection United States
Every international debt collection case is a challenge. This is what makes our services so challenging for ourselves. We like to set the bar high. If you are dealing with a claim with an international character, for example because your debtor is located in the United States or because there is real estate in the United States or, for example, because you have agreed to American law in a contract or general terms and conditions, you had better do business with a specialist in debt collection in the United States.
Did you know this about debt collection United States?
Did you know that…
The most common legal forms are the corporation (commonly referred to as Corp. or Inc.) and the limited liability company (LLC)?
That both legal forms, like the  are legally independent entities (and therefore contain legal personality)
Most legislation is regulated by each State and therefore differs from one another?
The average payment term in the United States is 27 days?
Immediately after starting legal debt collection proceedings, it is often possible to obtain a preliminary injunction against your debtor, for example prohibiting you from doing something or handing over documents?
It is common practice for lawyers to request the court to make a final decision (a so-called motion to dismiss) fairly early on in the process?
This shortens a judicial collection procedure for both parties?
It varies per State until when you can collect a claim in the local court (e.g. within 3 or 6 years)?
It is common practice in America that payment terms are agreed upon in a contract (and cannot, as in Europe, be based on the law)?
It also varies per State how much interest and costs you can recover from your debtor?
A foreign judgment is not immediately recognized as such?
Debt collection in the United States: second opinion
A debt collection United States involves tricky business. Only a few parties in the market really know their stuff. That is why we are often asked to assess the feasibility of a debt collection in the United States. Would you like a second opinion? Then do not hesitate to contact us. You can read how at the bottom of this page.
De voordelen incasso Verenigde Staten via Invorderingsbedrijf op een rij
Collecting in the United States? Schedule your free consultation
Have you become curious about the possibilities? Then ask for a free initial consultation with a specialist in the field of American law. With our local Debt Collection America network, no question needs to go unanswered.
Would you like advice on debt collection in the U.S.?
Enter your information and schedule your free consultation.
What do you need for your debt collection United States file?
No file is perfect. Together with you, we will look at which documents and/or evidence are available. We would like to receive the following documents from you. It is not a problem if you do not have all the documents. Send us what you do have. Our debt collection specialists will be happy to help you with this.
A copy of the agreements, for example, an agreement, an e-mail message, fax message or simply a WhatsApp message or text message
Copy of your invoices
Copy of your reminders
A copy of your general terms and conditions
Any proof of delivery
What else can we help you with?
Having judgments issued outside the USA enforced (seizure in the United States)
Conducting various proceedings under American law
Advising on contracts and conditions
Arranging for the attachment of real estate
Providing credit information on debtors located in the
United States
Other legal proceedings
Jurisdictions of debt collection United States
We can assist you with all civil claims against debtors in the United States. Consider, for example:
1. Construction Law
2. Rent and lease
3. Purchase and sale
4. Labor law
5. Agency Agreement
6. Transport
7. Damages and wrongful acts
If you have any doubts, feel free to contact us. Together with our collection specialists we can look at your claim.
Active in all of the United States
The Collection Company has nationwide coverage in the United States. Therefore, it does not matter where your counterparty is located. We have a broad and proven network and in-house know-how.
We handle debt collection cases in the States of America:
Alabama, Alaska, Arizona, Arkansas, California, Colorado, Connecticut, Delaware, Florida, Georgia, Hawaii, Idaho, Illinois, Indiana, Iowa, Kansas, Kentucky, Louisiana, Maine, Maryland, Massachusetts, Michigan, Minnesota, Mississippi, Missouri, Montana, Nebraska, Nevada, New Hampshire, New Jersey, New Mexico, New York, North Carolina, North Dakota, Ohio, Oklahoma, Oregon, Pennsylvania, Rhode Island, South Carolina, South Dakota, Tennessee, Texas, Utah, Vermont, Virginia, Washington, West Virginia, Wisconsin, Wyoming.
Start directly with Debt collection United States
Do you have some claim in United States? Or a dispute with an American client? If so, debt collection in the United States may also be the solution for you. Feel free to contact us by phone (070-7620330) or send us an e-mail. Our debt collection specialists can tell you more about the possibilities of debt collection in the United States and about (difficult) collectible debts on American-based debtors.
Submit your invoice before 4:00 p.m. and we'll start today!
Want to start with collecting in the United States?
Fill in your information and we will contact you as soon as possible.
Why 40.000 customers tried our services
Meet our specialized legal team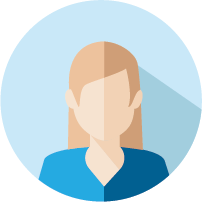 As the owner of a start-up organization I hoped never to have to come into contact with a collection agency, when one of our debtors systematically refused to pay, unfortunately I had no other option.
Thanks to the firm action of Collection Company and a quick legal procedure, I still got my money back, including a large part of all costs incurred!
I can recommend them to everyone!
Read more
Onbeperkt wereldwijd incasseren?